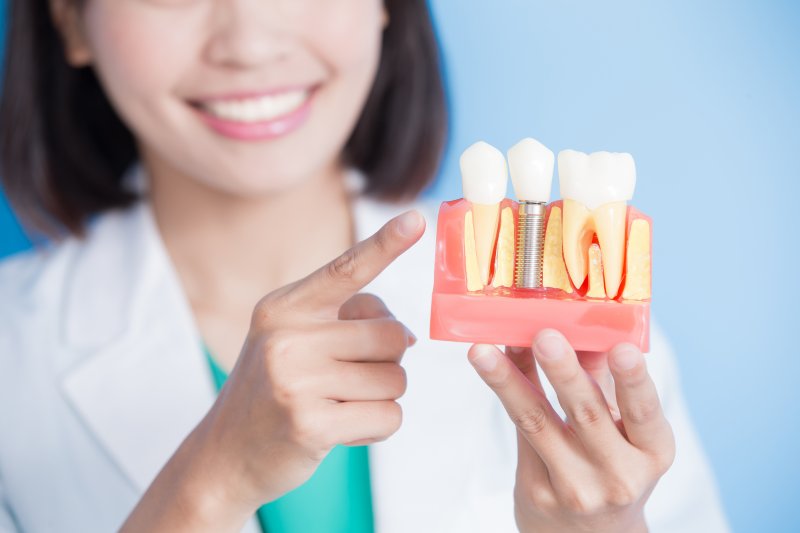 Did you know the dental implant procedure increased by nearly 7% between 2019 and 2020 alone? In addition to roughly 3 million patients across the U.S., the American Academy of Implant Dentistry reported that an additional 500,000 patients are opting for dental implants annually. If you are missing teeth and are considering dental implants in Lehigh Valley, then read on for four reasons patients love them!
They Have an Impressive Success Rate
When it comes to tooth restorations, patients today can choose from several options that fit their lifestyle, budget, and dental issue. While these restorative treatment options are effective, dental implants have a whopping 95% success rate and 20 to 25-year lifespan, which makes them the superior choice. In comparison, crowns have an 80% success rate, dentures need to be replaced every 5-8 years, and dental bridges last 12 years. Therefore, many patients opt for dental implants when it comes to restoring their smile.
They Are Completely Customized to Your Smile
In ancient times, people used copper pegs, seashells, and animal teeth as dental implants. Fortunately, patients today benefit from innovations in dentistry and technology that result in completely customized dental implants. Since they are tailored to the size, color, and shape of your teeth, they seamlessly blend in with your natural ones and are virtually undetectable!
They Restore Your Bite Force
For patients with loose or missing teeth, chewing food without experiencing discomfort or pain is a distant memory. Plus, problems with a sensitive bite can lead to subsequent concerns, like indigestion. Fortunately, you can bypass all these issues by opting for dental implants! While dentures can fix gaps in your smile, their movement and extensive cleaning process can make eating a hassle. Fortunately, dental implants are durable and stable since they are surgically placed into your jaw.
They Are Easily Maintained
To ensure you reap the benefits of your restorative treatment for years to come, it is important to prioritize prevention and follow the instructions given to you by your dentist. Fortunately, dental implants can be cared for properly the same way you care for your natural teeth! Instead of special cleaning solutions and extensive food restrictions, patients with dental implants can care for them by brushing twice a day, flossing daily, using mouthwash regularly, and visiting the dentist twice a year.
If you have gaps in your smile and a weak bite force, then it is time to consider dental implants. With millions of patients worldwide, an impressive success rate, and low-maintenance care, they are the superior restorative treatment option for patients today!
About the Author
Since graduating Summa Cum Laude from Temple Dental School with his Doctor of Dental Medicine, Dr. S. John Salivonchik has completed advanced training on the Branemark Implant Restorative Curriculum and the Nobel Biocare Computer-Based Guided Implant Surgery Curriculum (to name a few!). Today, he uses his 20+ years of experience to help his patients improve their smiles with everything from one-visit restorations to full mouth reconstructions. If you would like to speak with him about whether dental implants are right for you, visit his website or give him a call at 610-502-1545.