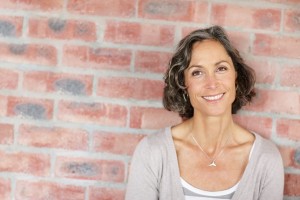 If you've heard anything about one visit crowns, you're probably wondering if it's really possible to have any dental restoration completed in just one appointment. Well, your Allentown dentist has good news. With CEREC technology, one visit restorations are certainly possible! Keep reading to learn how the technology works to give you a better restoration, faster than you ever thought possible.
Comparing CEREC with Traditional Restorations
CEREC improves the procedure for a number of dental restorations, including dental crowns, bridges, inlays, onlays and veneers. To understand how CEREC works, let's look at dental crowns as an example.
Crowns are thin, tooth shaped coverings that fit around a damaged or decayed tooth to restore its form and function. Traditionally, dental crowns have required two visits to the dentist — one for preparing the tooth and taking impressions to be sent to the lab where the crown would be created. A second visit was necessary for the final placement of the crown. This process sometimes took as long as three weeks to complete, requiring the use of a fragile temporary crown in the meantime.
Fortunately, with a CEREC milling machine in-office, it's now possible to plan for, create and place your dental crown in just one visit to your Coplay dentist.
Increased Efficiency, Improved Results
CEREC stands for Chairside Economical Restoration of Esthetic Ceramics, and it uses CAD/CAM technology to greatly improve the procedure for dental restorations.
To place your one visit crown, your dentist will thoroughly examine your tooth to determine the best route of action. This involves taking digital images of your oral structures — a highly accurate alternative to traditional x-rays. The information is then fed into the CEREC milling machine, which creates the dental crown (or other restoration) in a little under an hour.
Once the device is ready, your dentist will check it for its final fit — to make sure it looks, feels and functions just like it should. Last-minute adjustments will be made as necessary, and when everything is correct, the device is ready for its final placement.
The end result? You're walking out of Dr. Salivonchik's office with your newly restored smile… and all after just one visit.
Enjoy the Benefits of CEREC
The advantages of one visit restorations go beyond the fact that they're fast. Yes, you'll save valuable sick or vacation days, but you'll also get a better-fitting device overall. That's because digital imaging provides a more detailed look into your oral structures, giving your dentist a big advantage in planning for a restoration that fits you just like it should.
If you'd like to benefit from CEREC in Allentown, don't wait to get in touch with Dr. Salivonchik. Request your appointment online today!