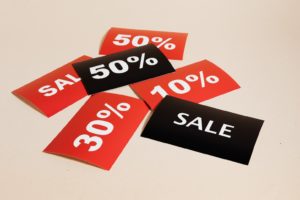 Let's face it, you're going to pay more for dental implants than a traditional treatment. As a result, you're likely looking for ways to save money to keep your treatment within your budget. Unfortunately, pinching pennies when replacing your lost teeth can cause a large dental bill down the road. Although you might save a few dollars, bargain dental implants in the Lehigh Valley can lead to unexpected complications. Here are 5 reasons to pay a little extra for your new smile.
1. Decrease the Risk of Infection
The biggest threat to the longevity of dental implants is called peri-implantitis; however, implant dentists have discovered another infection that can be just as damaging if it's not treated quickly. Implant mucositis is milder, but it can progress to peri-implantitis. The risk of the primary infection is linked to cheap dental implants. You might reduce the fees upfront by choosing a bargain material, but it might cost you the success of your smile.
2. Avoid Nerve Damage
According to King's College Dental Institute, nerve damage is also connected to bargain options. You can avoid nerve injuries by choosing a qualified and experienced implant dentist. Although they will have higher fees, you'll be paying for their expertise to safeguard your investment from unnecessary complications.
3. Protect Your Sinus Cavities
Your maxillary sinus cavities are located above your back teeth on either side of your face. Cheap implants are notorious for protruding into the cavities, which can cause aches, tingling, and migraines. A qualified dentist will ensure you have enough bone to support your implants. If any bone has been lost, they may recommend a sinus augmentation or bone grafting to protect your sinuses. While it will increase the cost, your implants will have the foundation they need to thrive.
4. Prevent Breaks and Fractures
Low-quality dental implants are linked to breaks and fractures. Posts made of high-quality materials can withstand the pressure of biting and chewing for unmatched support and stability. You can enjoy your favorite meal without worrying about breaking your implant.
5. Promote Proper Integration
An implant post serves as a root, which stimulates new bone growth. Your bone will fuse to it through a process called osseointegration. The post can stay in place forever with the right care. Unfortunately, discounted implants may not offer the same biological stability as traditional titanium implants. Your replacement teeth can fail within just a few weeks if your bone doesn't integrate with them. Don't doom your smile from the beginning by cutting corners when it comes to the quality of your posts.
Benefit from the Best
Although everyone enjoys saving money, don't compromise your smile. It's better to pay a little extra to ensure your investment lasts for a lifetime.
About Dr. S. John Salivonchik
Dr. Salivonchik is a reputable implant dentist who has been featured on several major news programs. He has over 20 years of experience in a variety of specialties, including immediate-load dental implants. If you want to avoid the dangers of getting dental implants for cheap, contact our office today to schedule a consultation.