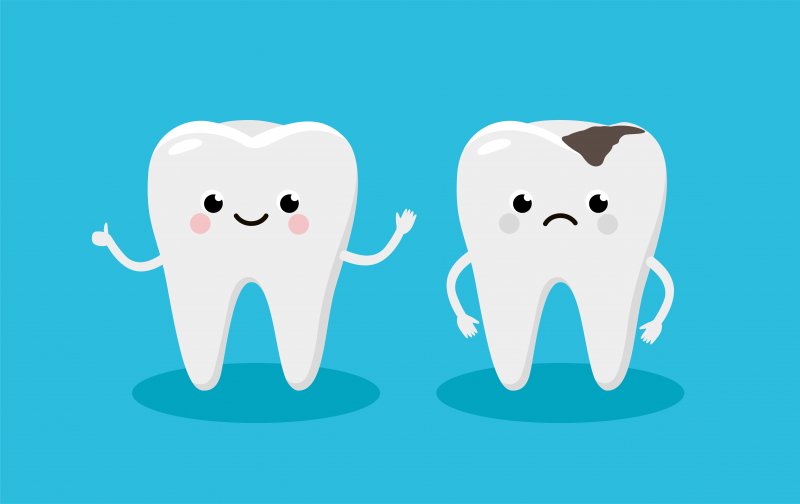 It makes sense to watch your diet if you're mindful of your teeth. Cutting out the artificial stuff — chocolate, ice cream, soda, candy, etc. — is probably the most obvious first step. After all, most everyone knows that processed sugar causes cavities. However, did you know that other fare puts your oral health at risk too? Your dentist in Lehigh Valley certainly does!
Here are four cavity-causing foods that you probably wouldn't expect. Remember them to make your meals truly smile-friendly!
Raisins
You might think raisins would qualify as an all-around healthy snack. They're a fruit, right? That means they're natural, organic, and such. How could they lead to cavities?
Well, raisins' sweetness comes from their high sugar content. The latter then stimulates your mouth bacteria to erode tooth enamel.
Cough Syrup
Wait just a minute. Cough syrup is supposed to improve your health, yet it hurts your teeth?
Unfortunately, yes. Cough syrup has enough sugar that diabetics have to be careful around it. Otherwise, it could trigger a dangerous spike in their blood sugar levels.
Even worse, the stuff may be another example of false advertising. Currently, no definite proof exists that over-the-counter cough medicines successfully treat coughs.
Alcoholic Drinks
Unlike the other examples, alcoholic beverages generate cavities by drying out your mouth. They reduce saliva production and thus encourage the growth of enamel-harming bacteria. The effect applies to all alcohol-based drinks, including beer, wine, cocktails, whiskey, etc.
Still, you may not have to give up alcohol entirely. Instead, keep it from causing excess damage to your teeth by alternating your drinks with water.
Saltine Crackers
When you think of saltine crackers, you probably see them as a middle-of-the-road food that's neither great nor awful. Granted, they have carbs that might affect your metabolism. Even so, they surely wouldn't do damage to your teeth or gums.
That's not true, though. These crackers have starches that are nearly as bad for teeth as sugar. Consequently, they stimulate mouth bacteria to eat away tooth enamel.
They can also be challenging to remove from teeth once they're chewed into a fine powder. As the latter gets stuck in tiny crevices and hard-to-clean areas of your mouth, they cling to tooth surfaces for long periods.
As you can see, an orally healthy diet needs to consider more than just dessert-type products. Limit your intake of the products above so your eating keeps tooth damage to a minimum!
About the Author
Dr. John Salivonchik is a dentist based in Coplay, PA, having earned his DDM from the Temple Dental School. For over twenty years, his general, cosmetic, and restorative dentistry skill has made him a sought-after practitioner for oral health concerns. Dr. Salivonchik has even appeared on major news programs to discuss topics ranging from dental implants to cosmetic dentistry. He currently practices at his self-titled clinic and can be reached at his website or by phone at (610)-502-1545.