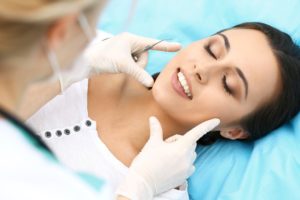 Are you tired of feeling embarrassed by stained, chipped, or crooked teeth? A smile makeover can revamp your pearly whites using a personalized treatment plan. However, cosmetic dentistry is a big investment. Here are 4 questions to ask your dentist during your consultation to ensure a smile makeover is the solution for you.
1. What Are All of My Options?
A smile makeover isn't a single procedure. Instead, it can consist of multiple treatments catering to your needs and preferences. Your cosmetic dentist will examine your mouth and learn more about your goals to determine which services are right for you, including:
Porcelain Veneers: Attaching veneers to the front sides of the teeth visible when smiling corrects many issues using one treatment.
Metal-Free Restorations: Tooth-colored materials are used to create restorations that look like real teeth.
Direct Bonding: A composite resin is shaded to the color of enamel to blend in with the tooth when fixing minor restorative and cosmetic issues.
Teeth Whitening: A highly concentrated whitening agent is applied to the enamel to improve the appearance of age-related and surface stains by up to 8 shades.
Invisalign: Fix bite and alignment problems using clear aligners instead of brackets and wires.
2. How Long Does a Smile Makeover Take?
Every smile and situation are unique, so the timeline looks different for everyone. Some treatments can be done in a single afternoon, like dental bonding or teeth whitening. However, other procedures can take many weeks or months, like Invisalign. Your cosmetic dentist will explain how long it will take to turn the smile of your dreams into reality during your consultation.
3. How Much Does a Smile Makeover Cost?
There's no flat fee for a smile makeover because every treatment plan differs. Your dentist will consider your budget when determining which services can achieve the results you want. Your dentist will provide you with an estimate and discuss your payment options, like using your dental insurance. Although it's rare for dental insurance to cover elective services, your benefits can be used for medically necessary treatments to offset the amount you'll pay out-of-pocket. You can pay any remaining balance using a monthly payment plan through a third-party financing company, like CareCredit.
4. How Long Will My Results Last?
Many things will affect how long your results will last, like the procedure and materials. Your oral hygiene and lifestyle habits can also affect the lifespan of your new smile. Your cosmetic dentist will explain how to get the most from your investment, like brushing, flossing, and regular cleanings and checkups.
You can have a dazzling, confident smile you'll be proud to share with the world using the latest advancements in cosmetic dentistry.
About Dr. S. John Salivonchik
Dr. Salivonchik achieved his dental degree at Temple Dental School and has completed continuing education in many specialties, like implant-guided surgery, Invisalign, and cosmetic dentistry. He is a proud member of the American Academy of Cosmetic Dentistry and many other professional organizations. Request a consultation through our website or call (610) 813-2855.