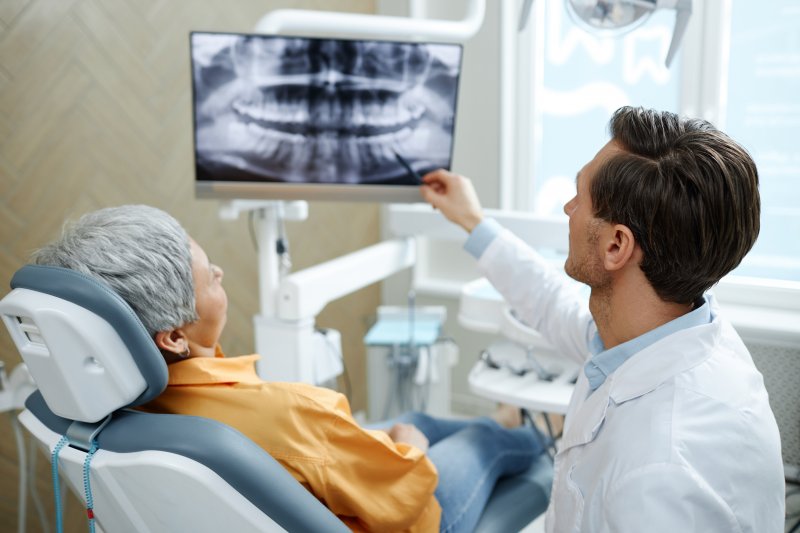 While having a dentist you can trust is vitally important to sustaining your oral health, some of the best things you'll do for your teeth will happen outside their practice. That means that most oral health professionals are interested in not only helping patients smile brighter, but also in understanding more about what kinds of issues could affect their teeth.
Oral health problems are unfortunately exceedingly common, though some more than others. Here are a few of the most prevalent ones that you ought to watch out for.
Tooth Decay and Cavities
Many people think that tooth decay is a simple fact of life, but it's actually a consequence of rampant bacterial infection worsened by subpar oral hygiene. However, it's easy to see why most people consider it to be a universal experience—according to the National Institute of Dental and Craniofacial Research, tooth decay is the most common chronic health condition, period.
Around 90% of adults have experienced it to some extent. The condition's prevalence means that dental hygiene is critically important if you want to keep your teeth cavity-free.
Periodontal Disease
Gum disease, known in a clinical context as periodontal disease, is a style of bacterial infection that affects the soft tissues in the mouth. In mild cases, i.e. gingivitis, this leads to swelling, bad breath, and maybe some bleeding when you floss. However, severe gum disease can begin to erode the integrity of the jaw.
This is made worse by the fact that gum disease doesn't go away on its own. In fact, if it progresses to a certain point, the disease becomes irreversible. It is therefore crucial to be proactive about preventing gum disease in the first place.
Tooth Loss
If either of these conditions, tooth decay or gum disease, you may wind up losing a tooth. Unfortunately, due to the commonality of both of these illnesses, tooth loss is also fairly prevalent.
It's estimated by the WHO that around 7% of people over 20 have lost all of their teeth, and that among people over age 60, this percentage is closer to 23%.
Thankfully, this is by no means inevitable. So long as you take good care of your teeth and make regular trips to the dentist, you should be able to avoid the worst happening.
About the Author
Dr. S. John Salivonchik always liked the idea that dentistry could combine his love of art, science, and creativity to provide his patients with incredible oral health. After over two decades in the field, he still isn't tired of the look on his patients' faces when he helps them. Dr. Salivonchik received his degree from Temple Dental School, and he is currently a member of both the American Dental Association and the American Academy of Cosmetic Dentistry.
If you have any questions about common oral health problems, he can be reached at his website or by phone at (610) 502-1545.