Patient Newsletter
Ditch The Smoking Habit for Excellent Oral Health
July 25th 2015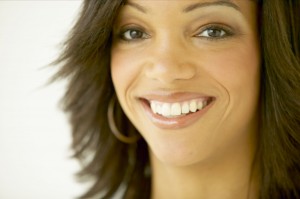 There are a lot of tobacco users in this country. Whether it's smoking, dipping, or any other kind of activity, tobacco can leave your mouth, and especially your smile, worse off. Think about it. There are countless carcinogens inside of a single cigarette that can have devastating effects on the appearance of your teeth. Yellow teeth are most often associated with smoking, but your tongue can turn yellow as well. It isn't just the appearance of your teeth that should be important, your overall health is put into question with each puff. Oral cancer and other ailments are widely associated with tobacco use and for good reason. Gum disease and other ailments can also increase in size and scope when you smoke or dip. Do yourself a favor: stop.

Oral cancer: According to the American Cancer Society, roughly 90% of patients with oral cancer have partaken in tobacco use of some kind. Did you know smokers are six times more likely to develop oral cancer than non-smokers? Simply put, the longer you use tobacco, the greater your risk for oral cancer.
Gum disease: Tobacco doesn't just do a number on your teeth, your gums are also caught in the crosshairs. Periodontal disease, or gum disease as it's more commonly known, accounts for almost 50% of smoking-related diseases. That's an astronomical number. The only way to combat it is through surgical and nonsurgical treatment.
There's no such thing as a "safe" tobacco. All tobacco is bad for your oral health, period. There are certain steps you can take to avoid oral cancer or periodontal disease, or both. All it takes is dedication and the willingness to be proactive about your oral and overall health.
Quit smoking. It's that easy. Your risk of oral health problems is dramatically decreased. The longer you don't have a puff, your risks are practically depleted.
Go to your dentist regularly. Getting a regular dental checkup can work wonders for your oral health. He or she can detect oral cancer if any symptoms are present.
Practice proper brushing and flossing techniques. Since tobacco has so many harmful carcinogens, it can leave your gums overheated. Brushing and flossing thoroughly can help combat against oral cancer and helps you maintain great dental health.
It's never too late to kick the smoking habit. Your oral health is a huge concern when it comes to tobacco use. Don't battle oral cancer or other ailments later on in life. Keep your mouth as healthy as it can possibly be – kick cigarettes, dip and other tobacco products to the curb.
Heed These Helpful Dental Tips Before the Kids Are Back In School
June 20th 2015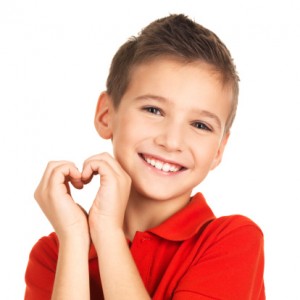 Your kids have been out of school for a couple months now, but before you know it it'll be time to ease them into the back-to-school routine. Lost in all the fracas is the time necessary to receive a regular checkup. You were a kid once, what did you do during the summer? You most likely spent your days outdoors with friends getting into trouble and doing who knows what. Now that you're older, you should understand the importance of a dental checkup, especially for your kids. Who knows what kinds of sugary treats and other goodies they've been gorging on for the past couple months. A dental checkup can check for problems and help keep their mouths healthy throughout the school year.

The best way to keep your little one on the road to optimal oral health, is by compiling a back-to-school checklist. This is a great way to keep your children's oral health in check. What all should be included on this checklist? Here are some friendly tips to help you get started:
Take them to regular dental examinations. Unless you're a licensed dentist, you won't be able to tell whether or not your child has an infection or disease inside their mouth. Some symptoms never show at all. Your dentist is the only one who can properly diagnose and eradicate bacteria or an infection. It saves your child future pain and doesn't keep them away from the classroom.
Help them practice excellent dental hygiene. There's a lot more to brushing and flossing than meets the eye. It is entirely possible to practice incorrect brushing and flossing techniques, and in order to keep their mouths happy and healthy, you may need to show them how it's done. There are countless online resources for guidance, or, just give your dental office a call.
Pack healthy lunches. Ditch sugary treats for healthy options like grains, milk, yogurt, fruit and raw vegetables. Not only do they keep teeth healthy, but they have whitening benefits as well. Fruit, like strawberries and oranges, help teeth naturally whiten.
Protect their mouths during sporting activities. Mouthguards are designed to keep your teeth in place and away from danger. They're especially useful for organized sports, playing on the playground, or physical education classes.
Ensure your kids' mouths are in great shape by being proactive and making an end-of-summer checklist. Send them back to school with smiles that are sure to turn them into teacher's pets.
Caring for Your Smile When You're Expecting
May 22nd 2015
Are you adding to your family in the near future? Congratulations! This will be an exciting—not to mention busy—time in your life. You'll have a nursery to decorate, furniture to buy, and plenty of checkups with your doctor.
With everything that's going on, though, it's important not to lose sight of your oral health. In fact, regular brushing and flossing will never be as important as they are now. Besides causing symptoms like swollen or bleeding gums, gum disease has also been linked with certain pregnancy complications, like premature birth.
To ensure that your smile stays healthy during your pregnancy, and that your baby stays safe, we recommend the following:
Clean your smile regularly, paying special attention to your gumline. Gum disease is caused by the accumulation of bacteria and plaque along the gums.
Enjoy a balanced and nutritious diet. Foods that are processed or sugary will increase your chances of developing gum disease or cavities.
Talk to your dentists about when to schedule a checkup during your pregnancy. The best time is often during the second trimester.
Like any mom, you want to give your baby the best possible start. With preventive brushing and flossing, you're already well on your way.
If you have questions about the connection between pregnancy and gum disease, don't hesitate to talk to your regular family dentist.
Is Sedation Dentistry Right For You?
April 17th 2015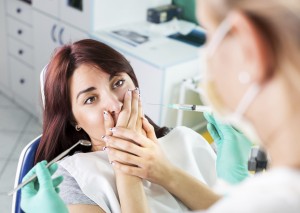 Did you know that over 70% of Americans have reported experiencing some level of fear or anxiety when faced with an upcoming appointment at their local dentist's office? These feelings are understandable, but they can also be dangerous for your oral health. After all, someone who dreads going to the dentist will put off needed appointments, allowing any problems they have to worsen to the point that they require even more time to fix. Thankfully, many practices now offer sedation dentistry, which can help patients relax and feel at ease during their appointment.
If the answer to any of the following questions is "yes," you may want to talk to your dentist about using sedation dentistry to increase your comfort level at your next visit:
Does the mere thought of visiting the dentist induce anxiousness, nervousness, or even terror?
Is it difficult for you to feel comfortable sitting still in a chair for a long period of time?
Do you have a sensitive gag reflex or constant jaw pain?
Do the sights, sounds, or smells of the dentist's office make you feel stressed?
Are you in need of multiple, lengthy procedures in order to restore your smile to full health?
Do you struggle with feeling ashamed of your teeth?
There are several kinds of sedation dentistry available for patients. Nitrous oxide (laughing gas) is the mildest type, inducing feelings of warmth and contentment that wear off quickly after the procedure is finished. More severe dental anxiety may be better treated with oral conscious sedation or IV sedation, which helps patients achieve such a deep level of relaxation that they often don't remember anything about their appointment. Please contact your local dentist to learn what kinds of sedation dentistry they offer and what they recommend for your unique situation.
Eat for Your Best Oral Health
March 24th 2015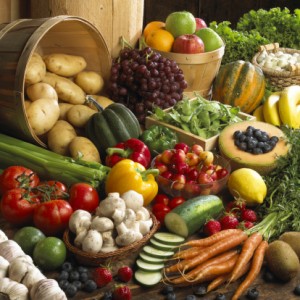 Did you know that the month of March is National Nutrition Month as designated by The Academy of Nutrition and Dietetics?  Everyone knows that diet and nutrition are critical to general health. The fact of the matter is, however, your oral health is equally dependent on and affected by nutrition. Of course there are foods to limit for the sake of your oral health, like those that are loaded with sugar or highly acidic. But there are also foods, specifically certain fruits and vegetables, which are good for your teeth and gums. And with National Nutrition Month upon us, this seems like the time to offer worthwhile tips for your oral health.
Citrus Fruits
Citrus fruits, such as oranges, pineapples and tomatoes, are chock full of vitamin C, which is critical for the health of your gums. Without enough vitamin C, gums might become unhealthy and even bleed, an early sign of gum disease. Eventually, unhealthy gums may lead to tooth loss, so be sure to include lots of fresh citrus fruits for healthy gums and stable teeth.
Fiber Rich Fruits
When you chew fruits that are high in fiber, salivation increases to help wash away food debris and bacteria that can be harmful to teeth and gums. Some of these fresh fruits are apples, oranges, pears, and watermelons. This increase in saliva reduces the acid level in your mouth and helps avert dry mouth, which makes teeth more vulnerable to decay. In addition, as you chew fiber-rich fruits, you're also massaging your gums.
Hard Vegetables Build Strong Teeth
Eating hard and fibrous vegetables, such as carrots and celery, provide your body with a good source of beta carotene. Your body needs beta carotene to make vitamin A, which is a nutrient that is vital to building strong teeth. These and other hard vegetables also massage your gums as you chew. And the water content in these vegetables cleans your teeth and gums.
Onions
Onions are great for your oral health, because they contain antibacterial sulfur compounds. These antibacterial compounds help kill the bacteria that can lead to tooth decay and gum disease. And, of course, they are strongest when eaten fresh and uncooked, so be sure to brush your teeth or rinse with a refreshing mouthwash after boosting your oral health with onions!
So, here's to your health… your oral health!